Air Track Italia was born out of passion for sports and innovation.
The only Italian company that specializes in inflatable equipment fot Artistics and Acrobatic Gymnastics, Diving, Parkour, Martial Arts, Dance and Cheerleading.
Innovative products, created with the best materials, allows the possibility to reach high level performance, otherwise unachievable with normal equipment.
The brand Air Track Italia® and the registered designs of the products are synonymous with quality, uniqueness and warranty.
The Air Track Italia® airtracks and landing pits are top quality products,
developed and constantly improved in every detail:
from design to materials, from air pumps to valves.
Elevate the skill level in your gym
while protecting your athletes from injury
More repetition and more protection: a Double Victory!
The bounce response given by air in comparison to traditional bounce responses (ex. springs) limits the exhaustion of articulations as well as articular trauma due to impact stress.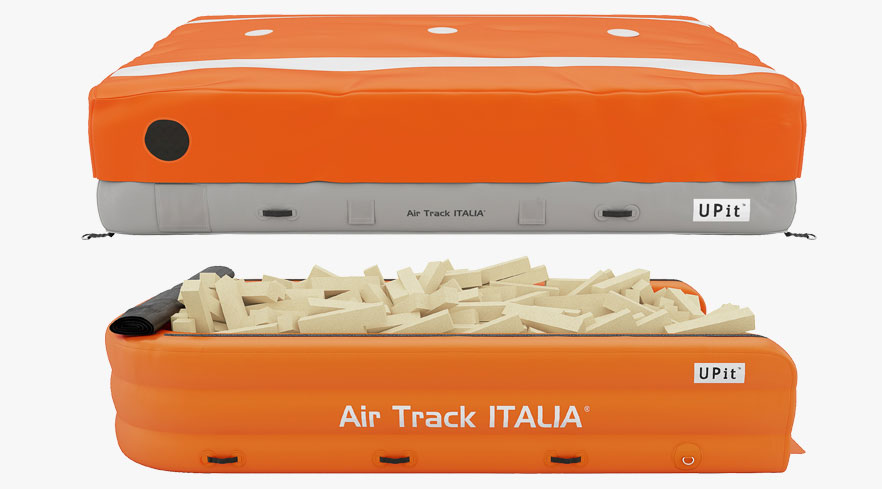 Do you have a pit in your gym?
Today you can have your own UPIT!
The UPIT Cloud and the UPIT Foam are our newest concepts, created for Gymnastics gyms.
Our pits ensure an increased efficiency for protecting falls and guarantees athletes' safety.
Robust, but light, the UPIT developed by Air Track Italia® can be easily moved from one event to the next by using the lateral handles.
The inclined air mat for every need
was born in ROME
THE ONLY INFLATABLE PODIUM IN THE WORLD
with the AirPODIUM, you're in first place every day
The AirPODIUM is an awards podium, innovative and portable, and thanks to the three separable pieces, it is also a 30ft. tumbling strip, and propeatic beam, an inclinced platform, a mini tramp.
Don't believe us?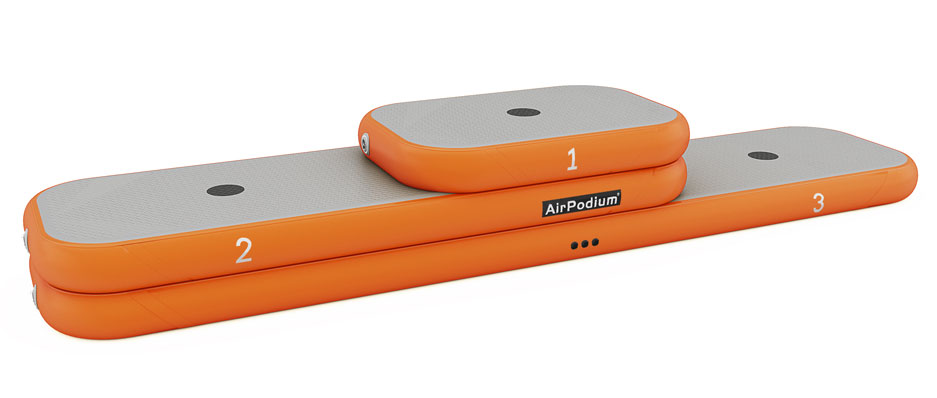 Share your experience and leave inspiration
Ideas are unlimited! Explore ways that others utilize our products
in the Air Track Italia community!
Do you want to test Air Track Italia ® products?